Health Insurance for Expatriates Worldwide

You may need a comprehensive health plan because you are moving to a new country where you do not have access to public health coverage, or you may being on an extended trip (perhaps sailing around the world) and want superior coverage to that offered under traveller's insurance.
We provide a range of expat health plans from multiple insurance companies. Please complete our Quotation Request Form for Expatriates, or simply contact us with the details of your 'insurance scenario' and we will quote on the plans most relevant to your situation.

We encourage you to read the list of factors that expats should consider when buying health insurance:
Working outside your home country?
Some medical plans are exclusively designed for working/employed expatriates. Also, working expatriates may purchase the following non-medical benefits, either in combination with medical coverage, or as stand-alone benefits:
- Life Insurance
- Accidental Death & Dismemberment Insurance
- Short Term Disability Insurance
- Long Term Disability Insurance

Working in a high risk location, or war-zone?
We provide solutions for medical doctors, journalists, students, missionaries, and others on assignment in war zones, and other 'high risk locations.' Contact us for more details.

Some of the Expat Health Plans DCIS provides
The following expat health plans are available to working and non-working expatriates alike. Our insurance agents look to these and other marketplace options to find the 'best fit' and best value for each client.

Please Note: Your 'first choice' of plan may not be available for your country of foreign residence. While most expatriate plans offer options for 'worldwide coverage' each underwriter has restrictions regarding certain countries which they either will not or cannot accept as the applicant's location of primary residence. Once again, we encourage you to connect with our experienced insurance agents for a full consultation regarding your insurance needs and the options in the marketplace.


---
Cigna Global Individual Private Medical Insurance
Cigna offers a full spectrum of annually renewable individual health plans ranging from essential core benefits to executive level benefits.

Cigna's "metal series" of plans (Silver, Gold, and Platinum) offer comprehensive global medical coverage, either including or excluding USA. The Silver, Gold, and Platinum plans differ in terms of their "core coverage" benefits and/or benefit limits. To any of those core cover plans, one can add one or more supplemental benefit modules, including:
1) international outpatient benefits 2) emergency evacuation 3) health & well-being benefits 4) vision and dental benefits
Cigna's "Close Care" plan offers a unique and lower priced set of benefits for those who only need coverage in one country of foreign residence, and in their country of nationality/citizenship. Outside of those two countries medical expenses are excluded, with the exception of a limited provision for emergency medical coverage during short term travel.

Contact a DCIS agent for more information and for a free quotation of Cigna plans.

---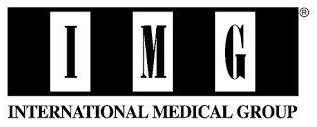 Global Medical Insurance (GMI)
GMI offers annually renewable, worldwide coverage for clients residing outside their home country. This is an annual plan and is only available in 12 month terms. For clients considering this plan, we strongly recommend the Gold Plus or Platinum Plan options as the Silver and Gold Plans have reduced benefits by the third year of coverage.
Links and downloads:
---
Canadian Expatriates Plan

The Allianz Global Assistance "Canadian Expatriates Plan" is for Canadians residing outside Canada, and it is also used by Canadian Residents travelling for an extended period outside Canada and who want medical coverage that is superior to 'traveller's insurance.'

This is a competitively priced plan with three coverage levels. It can be purchased for terms of 1 – 12 months at a time.

Note: Medical Underwriting is required at time of initial application and for each renewal application. Therefore a sickness or injury suffered in one policy term could be excluded in a subsequent policy term. For this reason this plan is not ideal for clients who require 'seamless coverage' over multiple years.
Downloads:
Application Part 1
(

PDF)
Basic Questionnaire
(

PDF)
Detailed Medical Questionnaire
(

PDF)
Policy Wording
(

PDF)
Claim Form
(

PDF)
Updated: Feb, 2020
---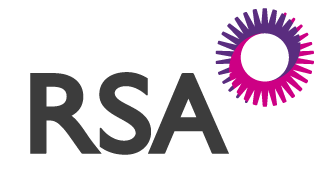 ™ "RSA" and the RSA logo are trademarks owned by RSA Insurance Group plc, licensed for use by Royal & Sun Alliance Insurance Company of Canada.
VIATOR Individual Expatriate Plan

The Viator Expatriate Plan is for Canadians residing outside Canada, and it is also used by Canadian Residents travelling for an extended period outside Canada and who want medical coverage that is superior to 'traveller's insurance.'

It can be purchased for terms of 6 months, 9 months, or 12 months at a time. (A policy holder who has had continuous coverage for 12 months or longer may extend coverage for up to 90 days upon permanent return to Canada to cover the waiting period for Provincial health insurance). There is no medical history questionnaire for this plan, but there is an exclusion regarding pre-existing medical conditions.

Downloads:
Application Form
(

PDF)
Rate Sheet
(

PDF )
Plan Brochure
(

PDF )
Policy Workding
(

PDF )
---